Hudson Surety provides contract and commercial surety bond products in all 50 states. Our group of select agents work closely with our underwriting teams in Avon, CT; Atlanta, GA; Chicago, IL; Calabasas, CA; Lake Mary, FL and New York, NY. Hudson Insurance Group has been in the Surety market since 2007 and has partnered with a select group of agents in various territories to write Contract and Commercial Surety.
All surety claims will be handled in-house. Hudson Insurance Company is licensed in all U.S. jurisdictions and is rated A+ (Superior) by AM Best, Financial Size Category XV.
Capacity
Hudson Insurance Company is Treasury-listed with a current underwriting limitation of $60,537,000.
Coverage Includes
Standard Contract Surety
Specialty Contract Surety
Transactional Commercial Surety
Account Commercial Surety
Customs Bonds
Targeted Businesses
Targeted Industries:
Construction
Healthcare
Service Businesses
Professional Businesses
Public Entities
Real Estate
Technology
Transportation
Agriculture
KEY CONTACTS


X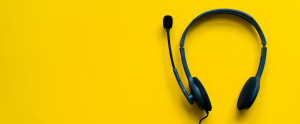 Questions about our Surety services?
Call (888) 400-5505