Hudson Surety's Account Commercial Surety product offers a wide variety of commercial bonds for publicly traded and privately held companies throughout the U.S. We work with our surety producers to properly understand your business and bonding needs to build long-term, responsive surety relationships.
Product Highlights
Treasury-listed with a current limitation of $60,537,000
Licensed in all U.S. jurisdictions
Simplified, flexible account rates
Collateral options including cash, letters of credit and, under certain circumstances, real estate
Targeted Industries
Waste Collection
Equipment Installation
Fuel Wholesalers/Distributors
Mortgage
Fiduciary
Janitorial Service
Property Management
Developers, including Commercial and Residential
Guard Service
Manufacturers & Suppliers
Transportation
Pharmaceutical & Medical
The Hudson Surety Difference
Entrepreneurial approach to surety. Rather than looking for ways to say "No" to a bond request, we look for ways to say "Yes." Sometimes that means being very creative and innovative in our underwriting. While we don't compromise our underwriting standards, we are not afraid to do something new or unusual as long as it makes good business sense for all parties involved.
Full line of surety products and services. We underwrite a full line of contract and commercial bonds for Commercial Surety Accounts, including Bid, Performance & Payment, Supply, Maintenance & Warranty, Commercial and Residential Improvement, Subdivision, License & Permit, and Miscellaneous bonds. We can handle almost any surety bond need for your clients.
Financial strength and growing capacity. Hudson Insurance Group was founded in 1918 and is Rated A+ (Superior) by AM Best, Financial Size Category XV. We can consider individual bonds up to $20 million and aggregate programs up to $35 million; however, higher limits are available for properly qualified accounts.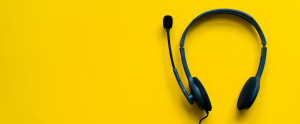 Questions about our Surety services?
Call (888) 400-5505