Hudson Surety has been in the marketplace since 2007, collaborating with a select group of professional surety agents in various territories to write standard contract surety bonds. Our agency group works closely with nationwide underwriting teams, with office locations in Cedar Rapids, IA and Chicago, IL. Hudson is licensed in all 50 states and U.S. territories, and is rated A+ (Superior) by AM Best, Financial Size Category XV. Our current Treasury limitation is $60,537,000.
Target Business Classes
General Building, Specialty & Trade, Civil, Utility, Street & Road
Public works and private projects
Transactional business
Product Highlights
Bid, Performance & Payment Bonds
Maintenance/Warranty Bonds
Subdivision Bonds
Miscellaneous Bonds
The Hudson Surety Difference
Experience – We employ experienced underwriters, most with over 20 years in the industry. You can trust a knowledgeable and dedicated decision-maker is working for you.
Flexibility – Hudson Surety understands that no two accounts are alike and consistently look for a responsible way to say "Yes." We are here to listen, to assist you in putting business together, and we do all without compromising our standards.
Customer Service – We understand that you are busy and need an answer as soon as possible. We do our utmost to respond in a timely manner, whether good news or not.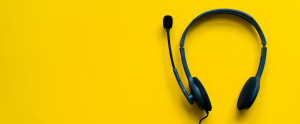 Questions about our Surety services?
Call (888) 400-5505