Hudson Surety has been in the marketplace since 2007, providing transactional commercial surety bond products in all 50 states. Our group of select agents work closely with our nationwide underwriting teams to understand your needs and exceed your expectations.
Product Highlights
Treasury-listed with a current limitation of $60,537,000
Licensed in all U.S. jurisdictions
Rated A+ (Superior) by AM Best, Financial Size Category XV
Targeted Industries
Motor Vehicle Dealers
Contractors
Marijuana
Professional Businesses
Mortgage
Freight Brokers
The Hudson Surety Difference
Innovation is our top priority. We strive to always evolve. We are working to launch programs such as HudsonLink® to allow agents to easily submit an application for instant approval, issue bonds and service their accounts based on customer needs.
We keep it simple. Hudson Surety does not require a specific application to offer an approval. We also allow electronic signatures on indemnities for approved programs, as well as a multi-bond indemnity for accounts with more than one bond, in which cases the original is not required.
We offer leading-edge underwriting. Our commercial bonding team has over 100 years of combined surety experience. As an agent, you can trust that our team is equipped with the expertise to offer intelligent and well- researched approvals that are competitive within the current marketplace.
Our team will respond to you quickly. Hudson Surety understands the significance of being able to obtain an approval quickly. Our underwriters work hard to ensure you have a response on the same business day.
You can always reach us. With offices in CA, AZ and FL, you know you can reach a live person regardless of what time zone you are in.
Bonds Offered
DC/MD HIC (home improvement contractors) – 2-yr term
VA CLB – 2-yr bond
CA Immigration Consultants – 2-yr bond $100k
Sales Tax (not in MO)
School Bonds
Contractors / License & Performance
Public Officials
Pawn Brokers
Private Detectives / Investigators
Investment Advisors
Title Services
DMEPOS (Medical Equipment)
Medicaid Bonds (TX)
Insurance Adjusters
Insurance Brokers
Marijuana
Waste Haulers
Patient Trusts
Veterans Affairs
Promoters
MVD nationwide
Mortgage Brokers
Credit Services
Collection Agencies
Process Servers
Notaries
Debt Consolidators
Probate / Court Bonds
Appraisers
Registration Services
Sellers of Travel
Solicitors / Peddlers
Surplus Lines
Telephonic Sellers
Driving Schools
Waste Haulers
Vehicle Verifiers
Defective Titles
Lost Instruments
Health Clubs
Wage / Welfare (Bond form must be approved – $25k and under)
License & Permit Bonds
ICC Brokers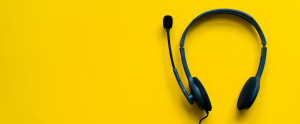 Questions about our Surety services?
Call (888) 400-5505