Hudson Surety's Specialty Contract Surety product focuses on contractors unable to secure surety support through the standard contract surety underwriting process. Our team utilizes risk mitigating tools such as collateral in the form of cash, Irrevocable Letters of Credit (ILOC) and property, and funds administration. Our select agency group works closely with nationwide underwriters, with the main specialty underwriting office located in Calabasas, CA. Hudson is licensed in all 50 states and U.S. territories, and is rated A+ (Superior) by AM Best, Financial Size Category XV. Our current Treasury limitation is $60,537,000.
Target Business Classes
General Building, Commercial Contractors, Specialty & Trade, Telecom, Heavy & Highway
Public works and private projects
Transactional business
Targeted Industries
Bid, Performance & Payment Bonds
Subdivision Bonds
Maintenance/Warranty Bonds
Supply & Misc. Bonds
The Hudson Surety Difference
Experience – Our team has over 100 years of combined experience in the specialty contract surety marketplace. From basic "sticks and bricks" to building power generating windmills on mountain tops, you can be confident our underwriters possess the experience necessary to offer practical solutions and terms.
Flexibility – We understand that no two accounts are alike and consistently look for a responsible way to say "Yes." We are hear to listen and to assist you in putting business together, and we do all without compromising our standards.
Customer Service – We are dedicated to providing our clients with an unsurpassed commitment to service, innovative solutions and quality in everything we do.
KEY CONTACTS


X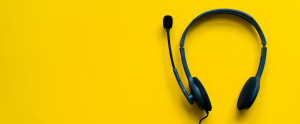 Questions about our Surety services?
Call (888) 400-5505