HudsonPro offers a suite of Management Liability products including Directors and Officers ("D&O") and Fiduciary Liability for public companies and D&O, Fiduciary, Employment Practices Liability and Crime for both privately held and not-for-profit entities. With a stable history in the D&O market dating back to 1996, we have the capacity and financial strength to meet the needs of large, prestigious insureds, as well as small, local organizations. Hudson's most important deliverable is its claim service an area where it is well regarded by insureds and their representatives.
Limits Offered (Up to $15 Million – Primary or Excess)
Corporate Reimbursement: Up to $10 Million
Non-Indemnifiable (Side A DIC): Up To $15 Million
Monitoring Counsel:
Bailey & Cavalieri
Boundas, Skarzynski, Walsh & Black
Mendes & Mount
Sedgwick, Detert Moran & Arnold
Tressler, Soderstrom, Moloney & Priess
Wilson, Elser, Moskowitz, Edleman & Dicker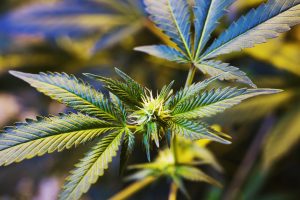 New Product Focus
CANNABIS MANAGMENT LIABILITY
Scalable coverage designed for private companies in the cannabis space.

Resources